Jersey Marinas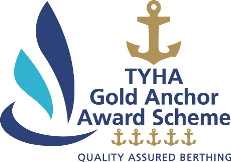 Customer Notice: Jersey Marinas remains open for business, but a decision has been made to suspend face to face service at our office.
We are still available to assist, so phone or drop us an email letting us know what you need and we'll be happy to help.
(Monday to Saturday, 8am to 5pm and Sunday, 8am to 12pm)
In an emergency, please contact Jersey Coastguard on telephone +44 (0) 1534 447705 (24hrs)
Issued: 23.03.20
Jersey Marinas offers a warm welcome and an invitation to enjoy the atmosphere of an exclusive lifestyle that only the finest marina locations can offer.
We offer 1,000 berths across three award-winning, five gold anchor marinas, all of which are close to a vibrant waterfront and the town centre of St Helier.

Jersey Marina Tariffs 2021

Marina Opening and Boat Hoist Operating Times 2021

Mariners handbook and tide tables 2021

Mariners tide table pocket book 2021

'Enjoying our Coast Safely' – Code of Practice Guide