Board Members & Executive Team
Board Members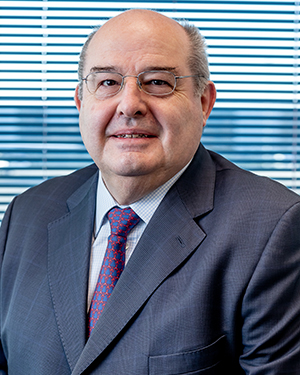 Mark Chown
Chairman
Year Appointed: November 2017
Mark Chown has extensive business experience in the private equity, leisure, property and aviation sectors. He held senior executive and non-executive positions with Flybe Group plc over 18 years, until 2014, including Deputy Chairman. During this time Flybe quadrupled in size, to become Europe's largest regional airline.
Mark led the successful acquisition of BA Connect, the IPO on the London Stock Exchange and other significant corporate transactions. Mark has held non-executive director and Chairman roles in substantial businesses in the leisure, property and IT sectors.
Mark has a BA (Econ) from Manchester University and a postgraduate qualification from the Manchester School of Management. He trained as chartered accountant with what is now PWC, before moving into the private equity sector with 3i plc, prior to becoming a partner in an independent private equity firm. Mark is a member of both the Audit Committee and Risk Committee at Ports of Jersey.
Mark sits on PoJ Risk Committee (Chair), PoJ Audit Committee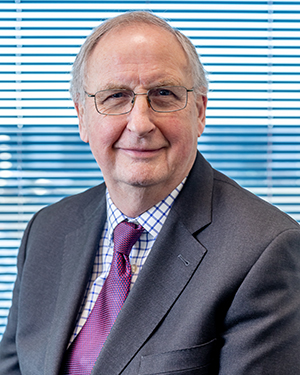 Jeff Hume
Deputy Chairman & Senior Independent Director
Year Appointed: January 2017
Jeff Hume was, until recently, the Senior Independent Director of Manx Telecom plc, an AIM listed company and is a member of the London Stock Exchange Primary Markets Group.
He was the Deputy Chairman of the Dover Harbour Board, a major Trust Port, until December 2016 and the Senior Independent Director of the social housing association Moat Homes Ltd until September 2016. He was the Senior Independent Director and latterly the Chairman of Hyder Consulting plc (the multinational Consulting Engineer) until 2014. He was earlier an Independent Director of Health Lambert Insurance Brokers.
In his executive career he was the Finance Director of TDG plc (Logistics), AWG plc (Anglia Water and Morrison), Alfred McAlpine plc (Housebuilding and Construction) and Howden Group plc (Mechanical Engineering). He previously held senior management and financial positions in the FTSE100 Hawker Siddeley Group plc.
He is a Fellow of both the Institute of Chartered Accountants and the Association of Corporate Treasurers.
Jeff chairs PoJ's Audit Committee and was a member of the Nomination Committee.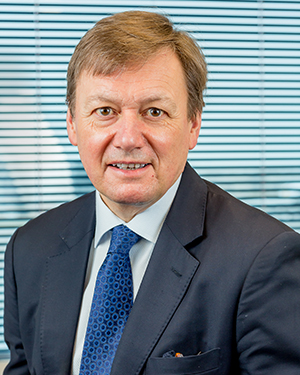 Charles Hammond
Non-Executive Director
Year Appointed: February 2019
Charles Hammond has been involved in the Ports industry for over 25 years and is the current CEO of Forth Ports Limited. He holds and has held many different roles in the industry, including Chairman of The United Kingdom Major Ports Group, a member of The Scottish Energy Advisory Board and a member of the Cabinet Secretary's 2020 Vision for Health & Social Care.
Previous roles have included Chairman of Space and People Group, the retail, promotional and brand experience specialist and he has previously been Chairman of the Scottish Enterprise Edinburgh, the Economic Development Agency for the East of Scotland.
Charles sits on the PoJ Risk, Remuneration and Investment Committee.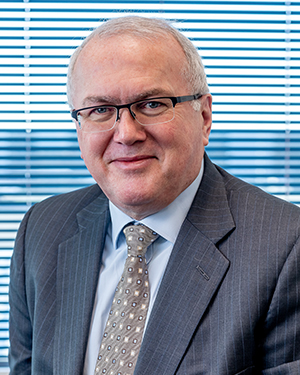 Geoffrey Spence
Non-Executive Director
Year Appointed: June 2018
Having spent 24 years working in investment banking, specialising in the financing of the Utilities, Energy and Infrastructure industries and its major projects, Geoffrey also advised the UK Government and public sector on the commercial and financing aspects of these industries, having worked for Morgan Grenfell & Co Ltd, Deutsche Bank AG and HSBC Bank plc.
He was also Chief Executive of Infrastructure UK within HM Treasury, leading its Infrastructure, Policy and Delivery, as well as being a Special Advisor to the Chancellor of the Exchequer's advisor on business and EU policy.
He has held senior positions in Lloyds Bank plc as well as being a member of the UK Government's Thames Estuary Commission.
Nowadays, Geoffrey is a Director of a private, charitable acute Hospital in Nazareth, Israel and is a member if the Board of the Association of Consulting Engineers. He is also a member of the London Mayor Brexit Advisory Panel.
Geoffrey sits on PoJ Nomination Committee, PoJ Audit Committee, PoJ Investment Committee (Chair).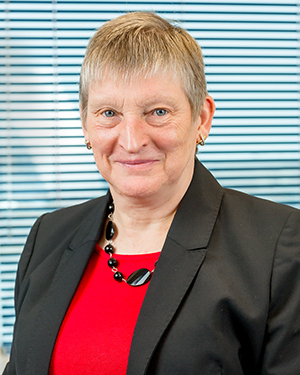 Dr Jane Smallman
Non-Executive Director
Year Appointed: March 2020
Dr Jane Smallman has worked in civil engineering for most of her professional career. She was at HR Wallingford Ltd, a world leading specialist consultant in civil engineering and environmental hydraulics, for over 30 years. She was Managing Director when she retired in 2015.
Jane is now a Non-Executive Board Member and Chair of the Management Board for the Centre for Environment, Fisheries & Aquaculture Science (Cefas), which is an Executive Agency of the UK Government Department of Environment, Food and Rural Affairs (Defra).
Jane is a Fellow of the Institution of Civil Engineers, and a member of the Trustee Board. She is a Fellow and was previously a Trustee and a Past President of the Institute of Marine Engineering, Science & Technology (IMarEST).
Jane is also an Honorary Visiting Professor to the School of Engineering of the University of Edinburgh.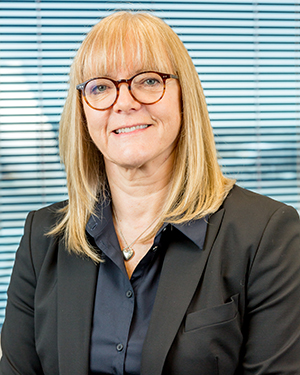 Nicky Dunn OBE
Non-Executive Director
Year Appointed: March 2020
Nicky Dunn has extensive executive and non-executive experience in commercial leisure, together with significant non-executive experience in property and placemaking.
During her executive career, Nicky held senior positions for SMG the world's largest venue operator. Her consultancy company IMD Group provides advice to the leisure industry in both the public and private sector.
Until November 2019, she chaired the board of The Titanic Foundation, which built and owns the award-winning Titanic visitor attraction together with other assets along the waterfront in Belfast. She also chaired the most successful Netball World cup, held in Liverpool in July 2019.
Nicky currently sits on the boards of The London Legacy Development Company (Olympic Park) and The Young Vic Theatre in London. She chairs The Jockey Club Live and The London Stadium boards.
In 2016, Nicky was awarded an OBE for Services to Tourism.
Executive Team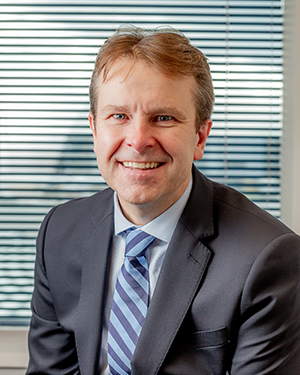 ​Matt Thomas
Group Chief Executive Officer
Year Appointed: July 2019
Matt joined Ports of Jersey as Group Chief Executive Officer bringing significant international experience in the operation, development and financing of major infrastructure companies. In his previous role, he was the Chief Executive Officer of the Shannon Group, the primary catalyst for economic development in the West of Ireland, incorporating airport, tourism, property and aerospace companies.
Before moving to Ireland, Matt was based in Manhattan, leading the €4bn privatisation of LaGuardia Airport in his role as Chief Commercial Officer of Vantage Airport Group. He was involved in the majority of Vantage's thirty airport projects across four continents, as well as being a director of a number of airports in the Vantage portfolio, including Nassau, Bahamas; Montego Bay, Jamaica and Santiago in Chile.
A qualified accountant, having trained in investment banking, Matt has also held senior management positions at Vancouver Airport (recognised as the best airport in North America), Liverpool John Lennon Airport (where he was CEO), Larnaca and Paphos in Cyprus, Copenhagen and Newcastle Airports.
Matt also serves as a Director for Ports of Jersey's 100% subsidiaries, PFD Limited and POJ (Services) Limited.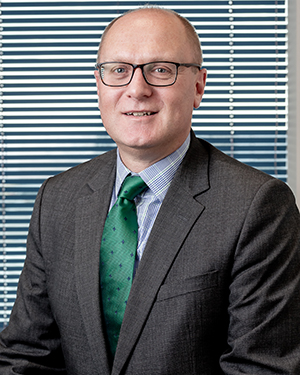 ​Andrew Boustouler
Deputy Chief Executive
Chief Financial Officer
Year Appointed: October 2015
Andrew has fulfilled a number of key roles at both Jersey Airport and Jersey Harbours for many years and was appointed by the Government of Jersey as Deputy Chief Executive Officer in November 2011 following the establishment of the combined Ports of Jersey.
He undertook a central role in the incorporation process and was appointed to his current role as Chief Financial Officer on its fruition. He has direct responsibility for Finance, Property and Compliance.
Immediately prior to joining the Government of Jersey he was employed by a local law firm where he specialised in structured finance transactions as well as providing general banking and commercial advice.
He was born in Jersey and qualified as a Chartered Certified Accountant in 2001 after having been called to the Bar in 1998 and is a member of the Honourable Society of Lincoln's Inn.
Andrew also serves as a Director for Ports of Jersey's 100% subsidiaries, PFD Limited and PoJ (Services) Limited.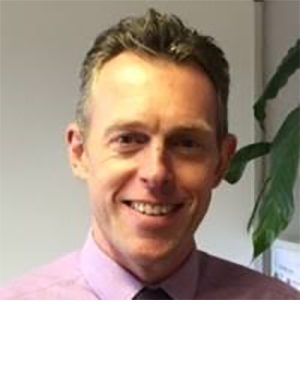 ​Robin MacRae
Airport Director
As Airport Director, Robin has overall responsibility for the policing, control and administration of the aerodrome and the Channel Islands Control Area (CICA) as well as enforcement of the legislation, including overall responsibility for safety and security relating to air navigation.
Robin initially joined Ports of Jersey as Head of Air Navigation Services. He previously held several senior leadership positions in Highlands and Islands Airports in Scotland, specialising in Aerodrome Operations, Aviation Fire and Rescue, and Air Navigation Service Provision for the Group, where he was latterly Director of Operational Support.
Having over 32 years' experience in the aviation industry Robin has specialised in Aviation Risk and Safety Management and holds a Master's Degree in Human Factors and Aviation Safety Management from Cranfield University, delivering significant transformational projects to ensure safe, secure and compliant operations.
​Jenny Marek-Murray
Corporate Services Director/Company Secretary
Jenny was born in Jersey and educated at Beaulieu School. She subsequently moved to the USA with her family, where she gained a degree in Environmental Science at the University of Tampa.
She went on to train and qualify in chartered accounting in London before working for a number of years within the travel industry in one of the Opodo Group subsidiaries.
She returned to Jersey in 2008 and began working for Jersey Harbours as Deputy Finance Director. Upon the integration of Ports of Jersey in 2015, Jenny assumed the role of Deputy Director for Business Resources. She was appointed to her current role in February 2021.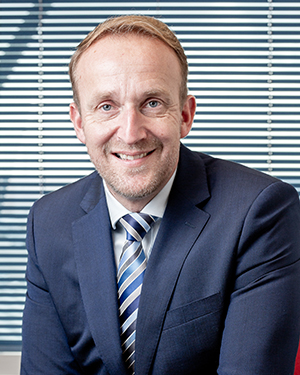 ​Steve Tanner
Group Capital Projects Director
With a background in commercial project management and procurement, Steve has worked for a number of high-profile businesses across the UK, including the NHS Trust and the British Nuclear Group of companies.
In recent years, Steve has become heavily involved in the aviation and transport industry, initially heading the Commercial Management Team at BAA, Heathrow Airport Ltd, before taking the role of Acquisition Director, leading the team responsible for major projects annual contract spend of circa £1.1billion. This included major developments at Heathrow.
In 2012, he moved to Manchester Airport Group, heading up contracting activity across the four airports in the group (Manchester, Stansted, East Midlands and Bournemouth) and supporting major projects undertaken by the organisation, including the successful £1.5 billion acquisition and integration of Stansted Airport.
Prior to joining Ports of Jersey in 2016, Steve worked for Speedy Asset Services, the UK's largest construction services supplier in the role as executive director, with responsibility for the management of circa 1,500 vehicles, 300+ properties and 40,000+ assets.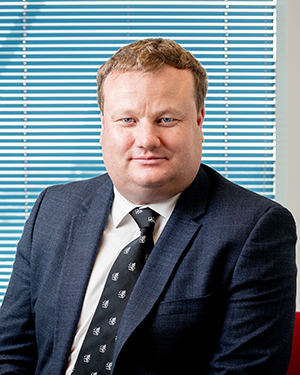 ​Captain Bill Sadler
Harbourmaster
Bill is an experienced Master Mariner with over twenty years of practical experience across a number of different maritime sectors, including a number of years in Command with Trinity House.
Bill joined Ports of Jersey in 2015 as a Harbour Manager/Pilot, initially heading up work on the Ports Safety Management System, before assuming responsibility for Jersey Coastguard.
In 2017, Bill was appointed Harbourmaster and is responsible for ensuring the Island's lifeline critical maritime assets remain open, safe and secure, as well as ensuring we deliver on our Maritime Public Service obligations.
Bill was appointed to Ports Executive Team in December 2018.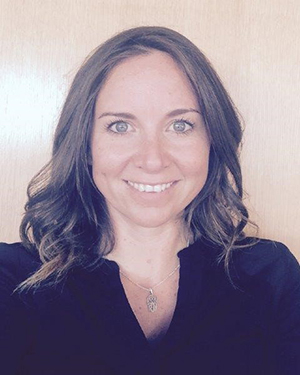 ​Hannah Gleave
HR Director
Hannah is a specialist in employment relations, reward and change management. She has worked for Ports of Jersey since 2015 moving from a Reward and Employment Relations specialist role in local government.
She recently led a comprehensive Reward Project that modernised all pay, terms and conditions for the business through an extensive engagement programme that won the UK CIPD People Management Best Reward and Recognition initiative 2019.
She was born in Jersey, completed her Masters in HR Management at London Southbank University, Strategic Leadership level 7 CMI qualified, has a BSc in Psychology and is also a licenced Counsellor and Psychotherapist.