Board Members & Executive Team
Board Members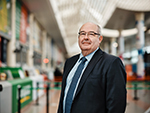 Mark Chown
Chairman
Year Appointed: November 2017
Mark Chown has held senior positions within the aviation industry, as well as extensive business experience in the private equity, leisure and property sectors. He held senior executive and non-executive positions with Flybe Group PLC over 18 years, until 2014.
With a BA (Econ) from Manchester University and a postgraduate qualification from the Manchester School of Management, Mark is a trained chartered accountant and has been a partner in an independent private equity firm.
Mark chaired Ports of Jersey's Nomination and Risk Committees, stepping down as Risk Chair on 1 December 2021. He is also a member of the Audit Investment and Harbour and Airport Authorities Committees.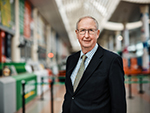 Jeff Hume
Deputy Chairman & Senior Independent Director
Year Appointed: January 2017
Jeff Hume has held many senior independent director roles across a variety of companies, including telecommunications, insurance, engineering and social housing. He was also a member of the London Stock Exchange Primary Markets Group.
In his executive career, Jeff has held senior management and financial positions in engineering, logistics, construction and water. He is a Fellow of both the Institute of Chartered Accountants and the Association of Corporate Treasurers.
Jeff chairs Ports of Jersey's Audit and Remuneration Committees. He is a member of the Nominations Committee.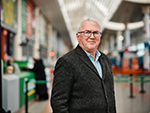 Geoffrey Spence
Non-Executive Director
Year Appointed: June 2018
Having spent many years in a variety of senior positions within investment banking, specialising in the financing of the utilities, energy and infrastructure industries and its major projects, Geoffrey also advised the UK Government and public sector on the commercial and financing aspects of these industries, as well as being a Special Advisor to the Chancellor of the Exchequer's advisor on business and EU policy. He was also a member of the UK Government's Thames Estuary Commission.
Nowadays, he is a Director of a private, charitable acute hospital in Nazareth, Israel and is a member of the Board of the Association of Consulting Engineers.
Geoffrey chairs Ports of Jersey's Investment Committee and sits on the Nomination Committee.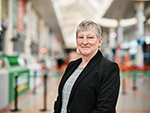 Jane Smallman
Non-Executive Director
Year Appointed: March 2020
Jane is now Trustee of the John Muir Trust, a Scottish based conservation charity dedicated to the experience, protection and repair of wild spaces.
She is a Fellow, and was previously a Trustee and a Past President of the Institute of Marine Engineering, Science & Technology (IMarEST). She is also a Trustee and Chair of the IMarEST Retirement Benefit Scheme. She is a Fellow and former Trustee of the Institution of Civil Engineers. Jane is also an Honorary Visiting Professor to the School of Engineering of the University of Edinburgh.
Jane sat on Ports of Jersey's Risk and Remuneration Committees, assuming the Risk Committee Chair on 1 December 2021.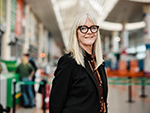 Nicky Dunn OBE
Non-Executive Director
Year Appointed: March 2020
Nicky Dunn has extensive executive and non-executive experience in commercial leisure, together with significant non-executive experience in property and placemaking.
During her executive career, Nicky held senior positions for SMG (now ASM Global) the world's largest venue operator.
She was Chair of the Titanic Foundation Ltd (now Maritime Belfast), which built and owns the award-winning Titanic visitor attraction and other assets and developed a destination along the waterfront in Belfast. Nicky sat on the board of The London Legacy Development Company (Olympic Park) for nine years, which oversees one of the largest and highest profile urban regeneration projects in the UK and Europe. She also chaired the Netball World Cup, held in Liverpool in July 2019.
Nicky currently Chairs The Jockey Club Live and The London Stadium boards and is a Trustee of The Young Vic Theatre.
In 2016, Nicky was awarded an OBE for Services to Tourism.
Nicky sits on Ports of Jersey's Risk and Investment Committees.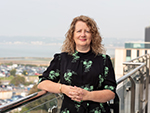 Lynn Cleary
Non-Executive Director
Year Appointed: September 2023
Lynn Cleary is an experienced senior executive with significant financial services knowledge. Lynn is a former CFO of the Royal Bank of Scotland International, one of the largest Banks in the Crown Dependencies, having stepped down in September 2022. She is a fellow of the Institute of Chartered Accountants in Ireland (FCA) and a Certified Investment Fund Director (CIFD).
Lynn was also a recent President of the Jersey Bankers Association (2021-2023) and is current Chair of the Treasury Advisory Panel for the Government of Jersey. She is also a Non-Executive Director of Foresight Solar Fund Limited.
Lynn chairs the Ports of Jersey's Audit Committee.
Executive Team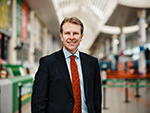 ​Matt Thomas
Chief Executive Officer
Year Appointed: July 2019
Matt joined Ports of Jersey as Group Chief Executive Officer bringing significant international experience in the operation, development and financing of major infrastructure companies. In his previous role, he was the Chief Executive Officer of the Shannon Group, the primary catalyst for economic development in the West of Ireland, incorporating airport, tourism, property and aerospace companies.
Before moving to Ireland, Matt was based in Manhattan, leading the €4bn privatisation of LaGuardia Airport in his role as Chief Commercial Officer of Vantage Airport Group. He was involved in the majority of Vantage's thirty airport projects across four continents, as well as being a director of a number of airports in the Vantage portfolio, including Nassau, Bahamas; Montego Bay, Jamaica and Santiago in Chile.
A qualified accountant, having trained in investment banking, Matt has also held senior management positions at Vancouver Airport (recognised as the best airport in North America), Liverpool John Lennon Airport (where he was CEO), Larnaca and Paphos in Cyprus, Copenhagen and Newcastle Airports.
Matt also serves as a Director for Ports of Jersey's 100% subsidiaries, PFD Limited and POJ (Services) Limited.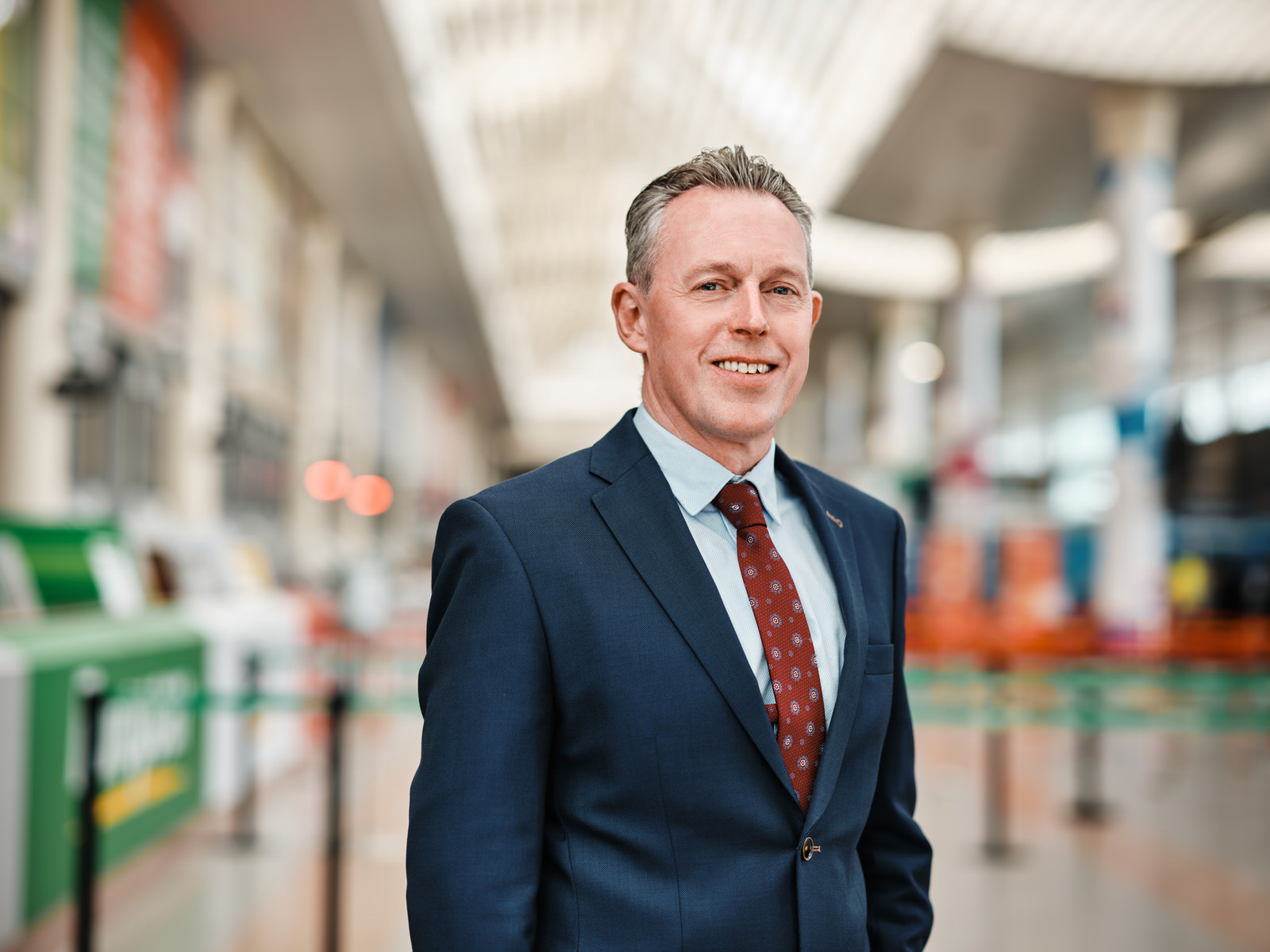 ​Robin MacRae
Airport Director
As Airport Director, Robin has overall responsibility for the policing, control and administration of the aerodrome and the Channel Islands Control Area (CICA) as well as enforcement of the legislation, including overall responsibility for safety and security relating to air navigation.
Robin initially joined Ports of Jersey as Head of Air Navigation Services. He previously held several senior leadership positions in Highlands and Islands Airports in Scotland, specialising in Aerodrome Operations, Aviation Fire and Rescue, and Air Navigation Service Provision for the Group, where he was latterly Director of Operational Support.
Having over 32 years' experience in the aviation industry Robin has specialised in Aviation Risk and Safety Management and holds a Master's Degree in Human Factors and Aviation Safety Management from Cranfield University, delivering significant transformational projects to ensure safe, secure and compliant operations.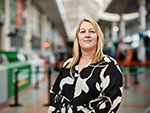 Jenny Marek-Murray
Chief Finance Officer
Jenny was born in Jersey and educated at Beaulieu School. She subsequently moved to the USA with her family, where she gained a degree in Environmental Science at the University of Tampa.
She went on to train and qualify in chartered accounting in London before working for a number of years within the travel industry in one of the Opodo Group subsidiaries.
She returned to Jersey in 2008 and began working for Jersey Harbours as Deputy Finance Director. Upon the integration of Ports of Jersey in 2015, Jenny assumed the role of Deputy Director for Business Resources. She was appointed to her current role in February 2021.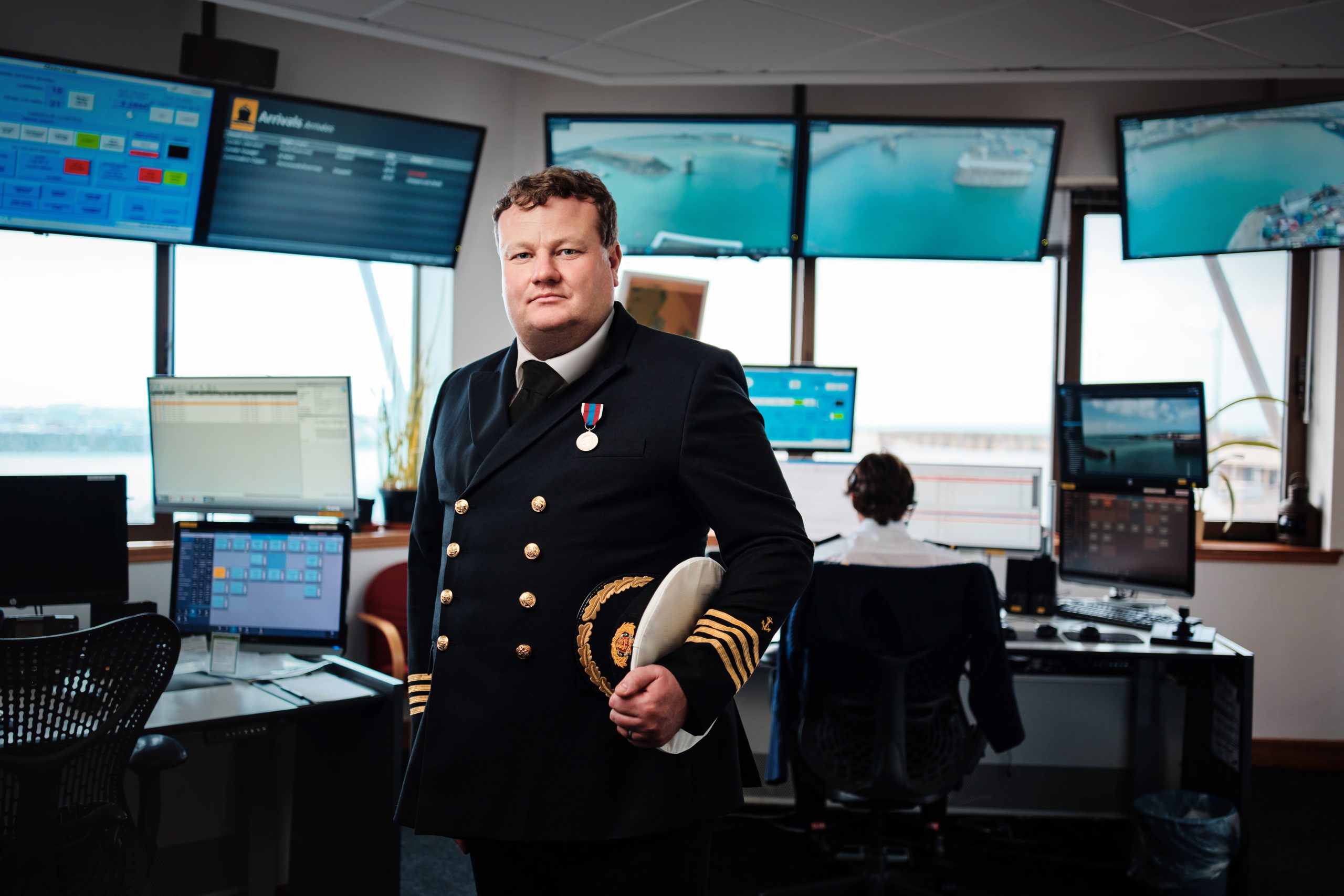 ​Captain Bill Sadler
Harbourmaster
Bill is an experienced Master Mariner with over twenty years of practical experience across a number of different maritime sectors, including a number of years in Command with Trinity House.
Bill joined Ports of Jersey in 2015 as a Harbour Manager/Pilot, initially heading up work on the Ports Safety Management System, before assuming responsibility for Jersey Coastguard.
In 2017, Bill was appointed Harbourmaster and is responsible for ensuring the Island's lifeline critical maritime assets remain open, safe and secure, as well as ensuring we deliver on our Maritime Public Service obligations.
Bill was appointed to Ports Executive Team in December 2018.
​Hannah Gleave
Chief People and Sustainability Officer
Hannah is a specialist in employment relations, reward and change management. She has worked for Ports of Jersey since 2015 moving from a Reward and Employment Relations specialist role in local government.
She recently led a comprehensive Reward Project that modernised all pay, terms and conditions for the business through an extensive engagement programme that won the UK CIPD People Management Best Reward and Recognition initiative 2019.
She was born in Jersey, completed her Masters in HR Management at London Southbank University, Strategic Leadership level 7 CMI qualified, has a BSc in Psychology and is also a licenced Counsellor and Psychotherapist.